Share your ideas and tips for cooking for one person - or reach out to our community on days you need that extra motivation to cook for yourself. (We can remind you that cheese and biscuits isn't really a meal!)
In this section I post pics of the meals I make during the week. lt's intended to help with ideas and inspiration. More
I've collected a huge number of ideas and recipes for one person. Help decide what recipe is featured next by voting for your favourite or suggesting a recipe that you would like to see modified for one person.
Don't know how to make sure you're not left with lots of leftover food each week. See our weekly menu plans for shopping and cooking for one person. More
Last week's meals
Week starting 14 September 2015
What a week - I started off with so many good intentions....
Unfortunately it was Monday when they went by the wayside - when I started cooking chocolate pudding instead of dinner! More
Tuesday | Chicken with Walnuts & Porcini Mushrooms on Quinoa
Wednesday | Feezer meal. Pulled Pork with BBQ sauce, served on rice with red cabbage & avocado
Thursday | Freezer meal. And more red cabbage!
Friday | Pulled pork .... again! Reinvigorated and made colourful with kale, red cabbage and corn
Saturday | Cheese and biscuits
Sunday | Dinner Fail no. 2!
Monday | Healthy warm salad
Warm salad of chicken, quiona, walnuts, kale, fresh corn, kale and avocado.
Wednesday | Comfort Food
Yet another attempt at creating 'Vans' Pasta'
Friday | Luxe Leftovers
Leftover eye fillet, parmesan cream sauce, red cabbage salad with dressing, baby potatoes with butter and parsley and steamed green beans.
Saturday | Luxe leftovers take 2
Sunday | Australian Open Men's Final
Week starting 7th September 2015
Eeek - so very hard to post this week's photos - icecream and wine for dinner.... Thank goodness for this blog is all I can say, it meant that this type of dinner was confined to just one night. This week I also got the chance to try out a few more recipes from the Anneka Manning cook book - my current favourite and go-to place for inspiration. More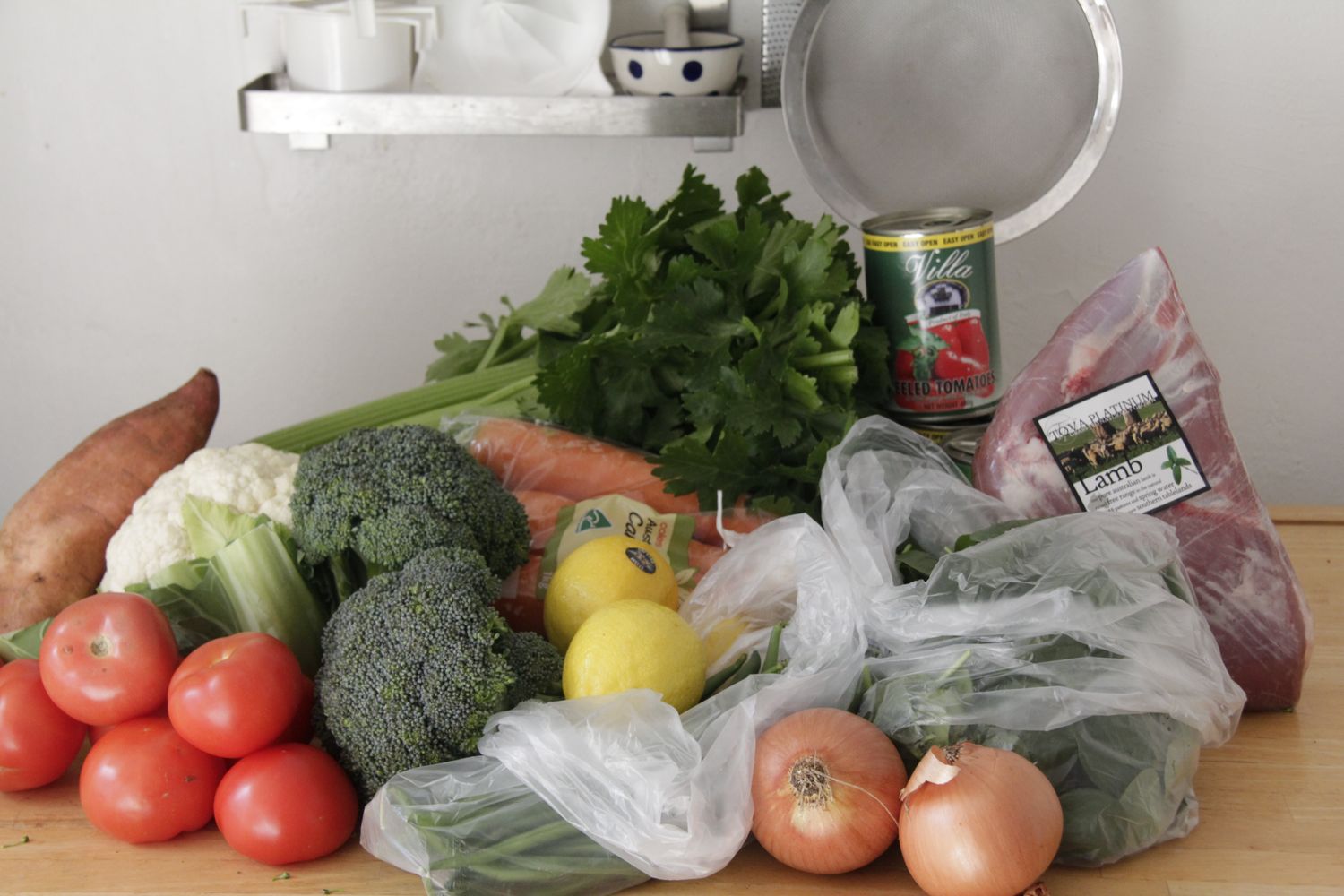 Good intentions
Vegetables and meat for the week.
Dinner fail!
Icecream, malt and wine ....
Leftovers - Delicious!
Leftovers - slow cooked lamb with broccoli
Latest favourite from the Anneka Manning cook book
Chicken and corn soup - with added spinach.
Getting inventive with sausages
Roasted sausages served on bed of smashed roasted carrot, with a roasted tomato and garlic 'salsa'.
Tastiest meal of the week - leftover sausages reinvented
Roasted sausages, vegetable and rice gratin
'Gwynneth' Chicken v1 - all set for a week of quick and easy meals
Chicken casserole with vegetables, quinoa and lentils
Gwynneth Chicken - revisted 1!
Delicious chicken and vegetables with Thyme.
Gwynneth Chicken - third time around this week.
Boosted with broccoli and spinach to up thevegetable quota.
A Desperado Dinner and One Pan Wonder Favourite
Tomato and Butterbean 'casserole' boosted with spinach and broccoli
The easy way out for Friday - but note the avocado - I did try to get in some greens!
Egg on toast with avocado
Ending the week on a high - Sunday night Salmon and Roasted Vegetables
Salmon roasted with brussel sprouts, cauliflower, broccoli, beans, carrots and sweet potato.
Simple and healthy start to the week with Salmon
Salmon and roasted vegetables - not quite sure where the greens were!
New favourite 'go to' meal - from new favourite cook book
Chicken and corn soup from the Anneka Manning cook book - so simple - so delicious.
Roasting - key to quick, easy and delicious soup!
Roasted Sweet Potato soup - acontinuation of the roasting theme - simple and incredibly tasty - and just three ingredients.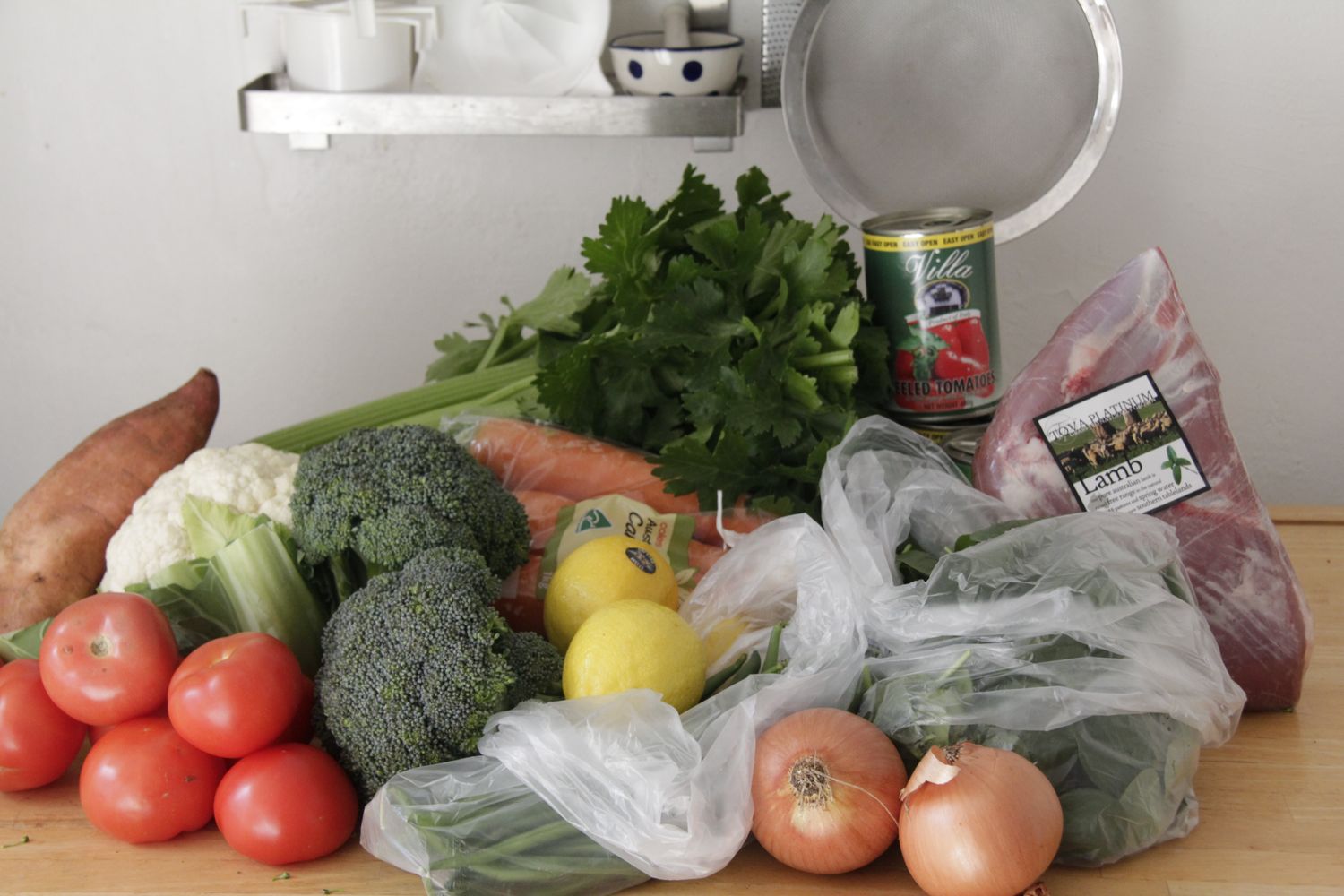 Week starting 31st August 2015
This week was kind of easy for cooking. I had friends from overseas in town from overseas, so I was out a lot.
Tuesday also heralded the start of Spring - but no one told my taste buds! My obsession with roasting continued - it takes longer for a meal to cook - but the preparation and washing up are oh so easy - and at the end of it you have a really heart warming, nutritious meal that took virtually no effort! More
Week starting 23 August 2015
Another rogue week! Somehow I didn't go grocery shopping, so every meal was a bit of a desperado effort trying to make something out of not much. On top of that, my electrics fused, so I was cooking by lamplight - hence the very dark photos!
Week starting 17 August 2015
Last week's menu plan definitely went rogue! Look out for when last week's meals are featured in upcoming recipes and blog posts. Leave a comment on Facebook if there is any particular meal you would like to see featured.